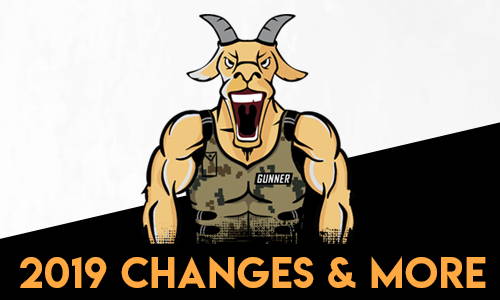 WHAT TO EXPECT IN 2019 FROM GOATGUNS
Sgt. Gunner here.
At ease.
I like to keep my recruits up to date so they can know what to expect. And shit, like any Sarge, I also like to surprise them and give them a hard time. Here is what you can expect from me and my staff in 2019 (minus a few surprises along the way).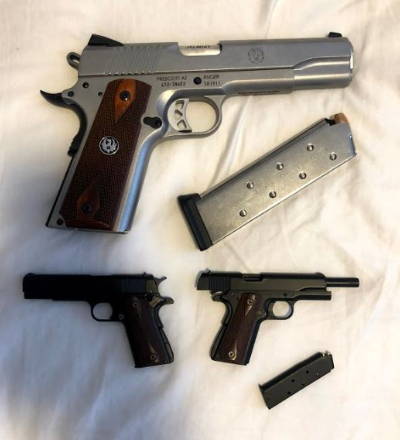 Two 1911 prototype miniatures next to a Ruger 1911 (full size).
That's right!
You asked, we listened. The 1911 was the most voted for next model among several polls we did in 2018. While this will be larger than 1/3 scale, it will still be a non-firing miniature with all the same things you have come to love and expect from Goatguns. Mag will pop out, dummy rounds, a working slide... This thing is going to blow your MIND!
We'll release more information in months to come. Expect it to hit this summer '19... How fitting right? 
We are giving 'Desert Storm' (camo M4A1) and 'Bitchin Betty' (Pink AR15) a makeover. Current Pink carbon fiber will be turned into a bright pink small parts on the AR15 colored.
Desert storm will shed it's Digital camouflage and go FDE with black mixture. For those still wanting a Digital camouflage replica gun, you can buy the mini camo .50 cal.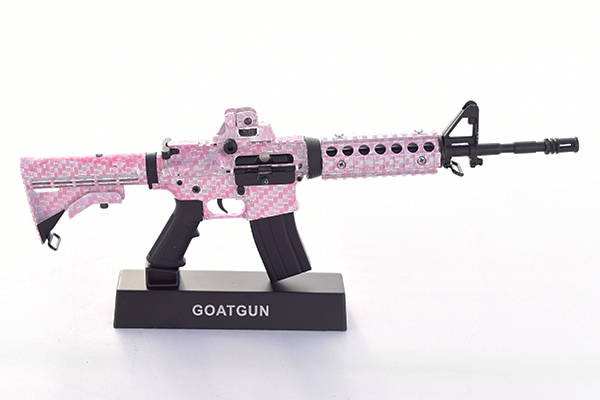 Current (Limited Edition)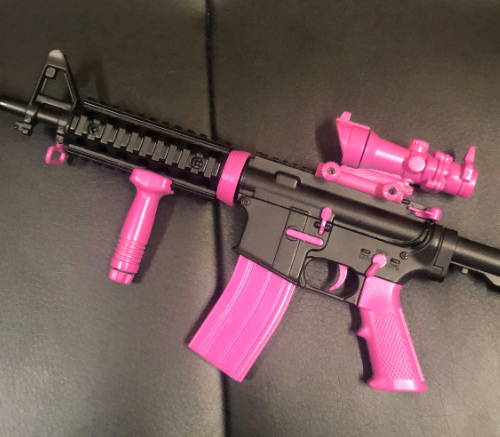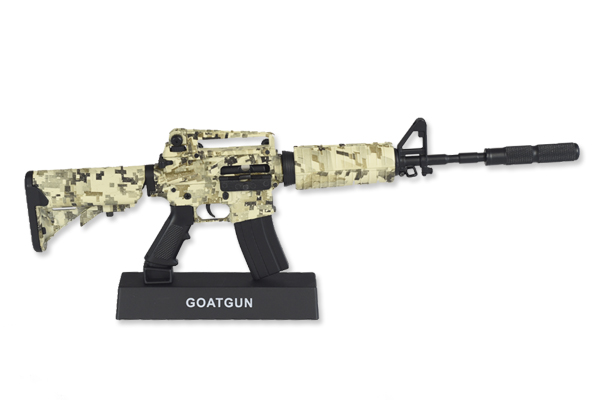 Current (Limited Edition) - They will be discontinued May 2019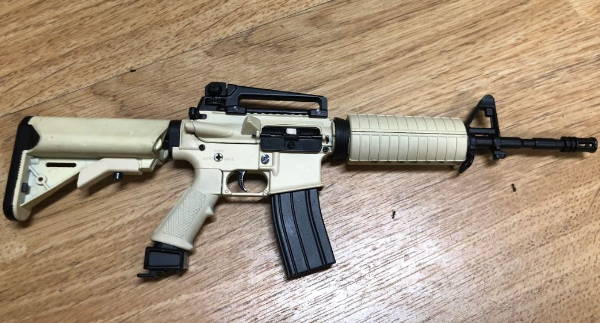 New FDE M4A1 - (May 2019)
We will continue to roll out smaller updates, attachments and kit options. Keep up with us and what we are doing on Instagram (@goat.guns) or Facebook and give us your feedback on what else you would like to see.
We aim for 2019 to be a great fun year! Let us know what kind of promotions you would like to see and contests ran. Last year the fastest mini AR15 build was under 25 seconds! What else would you like to see done?